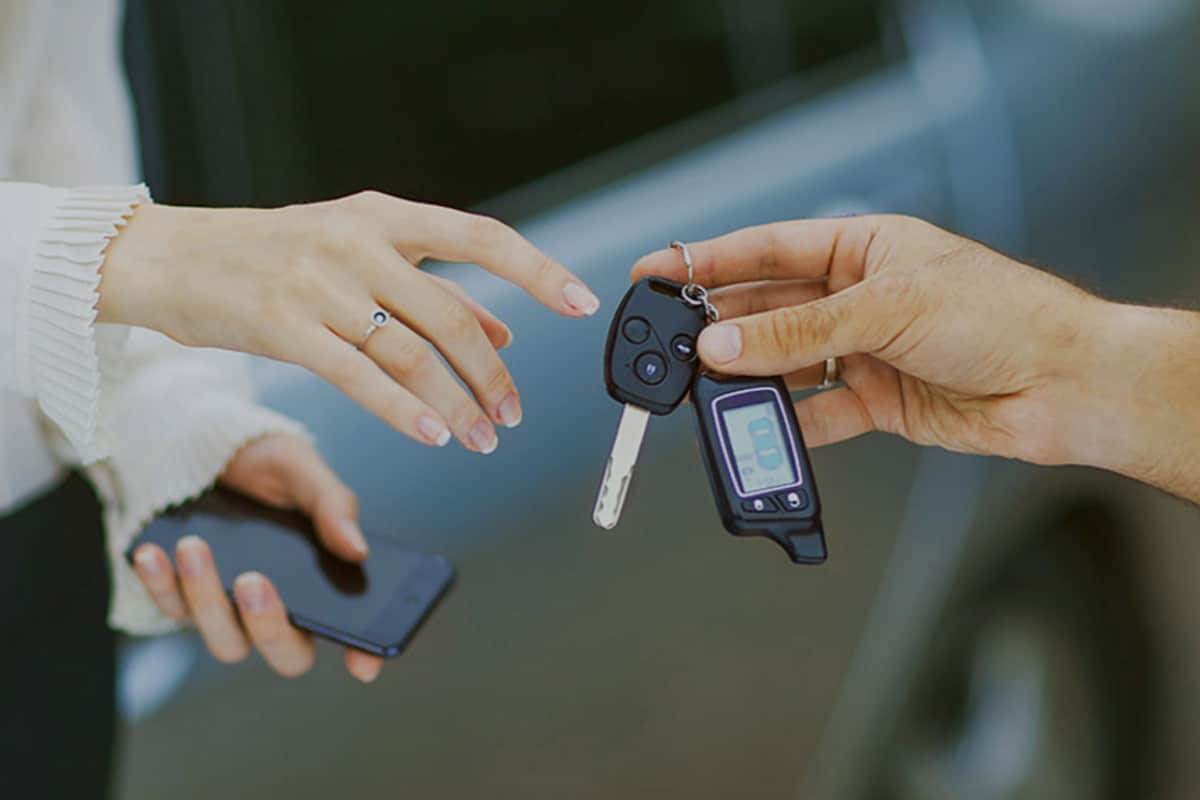 WHAT DO YOU UNDERSTAND BY CAR FOB KEY AND PROGRAMMING OF A TRANSPONDER KEY
All cars built and sold in Britain are already fitted with a system to prevent thieves from stealing them. When the key, which contains a unique code, is inserted into the ignition, the car will only start if the code received from the key matches the code assigned to the car at the time of manufacture. If the codes of the key and the car do not match, the car cannot be started.

WHEN KEY PROGRAMMING IS REQUIRED?
NEW CAR CREATE KEY
After making a new key, the immobiliser and remote control functions must be programmed before they can start the engine and remotely control the central locking.
REMOTE CONTROL CONTROL OR IMMOBILIZER ERROR
If synchronization between a key fob or remote control key and the car is lost, reprogramming is required to restore full functionality.
WATER PENETRATION 
If the key fob or transponder key is accidentally dropped into water, or mistakenly put in the washing machine, its likely that it'll no longer work. Like most electronic devices, car keys are not waterproof.  When water gets into the remote control, it sometimes causes corrosion that cuts off communication with the vehicle. If no other damage is visible, you can solve the problem by cleaning the remote control, replacing the battery and having it reprogrammed.
WHAT HAPPENS IF THE KEY NO LONGER WORKS AFTER I CHANGED A DEAD BATTERY ?
After you replace the battery, some keys do not need to be re-programmed. Others, especially newer models, require the car keys to be reprogrammed or re-synchronized before they can be used again.
FOB KEY OR TRANSPONDER KEY IS LOST OR STOLEN
If keys are lost or stolen, when reprogramming new car keys, the lost or stolen keys must be deleted from the vehicle memory of the same vehicle; this ensures that previous car keys cannot be paired with the vehicle.
WHY CHOOSE US?
We offer our services anywhere in south east London and Kent whenever you want us to.
We are not as expensive as the car dealerships you have to pay.
We have professional staff who are ready to work immediately.
Motercycle Key Replacement
Lost Stolen Car key and Vehicle Security
Theft Protection Immobiliser System